New Hartford: (860) 738-0222

Bristol: (860) 314-0502

  Cell: (860) 485-2185


Carmine J. Matrascia

CT License #70219

Owner of Dufour Surveying LLC.

Carmine was employed by Ronald Dufour - Land Surveyor from April 1986 until buying the company in November 2012. His past experience includes:

Alford Associates - Civil Engineers and

Surveyors and

FMA Paretnership - Landscape Architects

Ronald H. Dufour

CT License #12319

Owner of Dufour Surveying from 

April 1986 until his retirement in November 2012. Ron's experience includes positions with: 

Tilcon Tomasso, 

F.N. Whittemore - Land Surveyor and now as a consultant to 

Dufour Surveying LLC. 

About Dufour Surveying LLC

Dufour Surveying LLC, formerly owned and operated by Ronald H. Dufour - Land Surveyor, for 30 years has served homeowners, realtors, developers, contractors and the engineering industry throughout Connecticut. October 2012, upon Ron's retirement, the business was bought by Carmine Matrascia - L.S. #70219. After nearly 30 years of loyal employment, Carmine has kept the same great professional service and reliability Dufour Surveying is known for. 

Dufour Surveying LLC is a small business based right here in Bristol, CT, serving the entire state. From the northwest corner, to the Farmington Valley, to the shoreline, we provide unparalleled professional land surveying services. 

Interested in learning more?

Committed to helping our customers.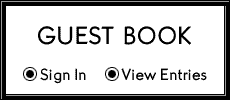 Email  dufour.surveying@yahoo.com